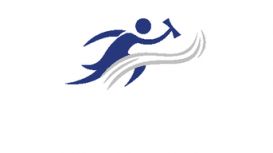 We are PB Process Servers UK. We are a reliable Process Serving Agency and Enquiry Agent Company based in the UK and trusted by Law Firms throughout the World to serve legal process in the United Kingdom.
We are a professional firm of Process Servers and Enquiry Agents with many years of experience and are at the forefront of our industry. Our central Head Office is based in Leeds, West Yorkshire and we have local process server based throughout the Country who will be able to assist you with service anywhere in the UK.
Our Process Servers and Enquiry Agents (sometimes referred to as Bailiffs or Private Investigators) operate throughout the Country serving legal documents daily on behalf for Solicitors, Lawyers, Local Authorities, Government Agencies, Companies and Private Individuals. We also accept instructions from overseas clients.
Our Process Servers and Enquiry Agents are experienced and committed to serving your papers quickly and as required. We know how your process needs to be served and we stay informed about the changing laws and rules concerning process serving.
Business Verification Status
Company Type: Partnership
Business Referral Links:
g.page
Services

PB Process Servers UK is trusted by Law Firms, Local Authorities and Councils, Companies and Private Individuals across the country and abroad to serve Court Legal Process throughout the United Kingdom.
We are a Nationwide Process Serving Company. We specialize in serving Court papers and our Process Servers are some of the most experienced and motivated people in our industry with the knowledge and expertise to get your Court Documents served quickly with the appropriate proof of service returned to you after service has taken place.
We serve Court Orders UK-Wide. Not all Process Servers are the same. We provide an exceptional level of service across the whole of the United Kingdom. Our Process Servers serve legal documents in every city, town and village. Our standard Process Service normally includes a first visit to the property within 2-3 days of our Process Servers receiving instructions we also are able to offer priority same-day service when required.
Same Day Process Serving:
For time-critical cases, we can offer urgent same day service of Court Proceedings with a first visit made often within an hour of being instructed. Our rush service will ensure Court papers are served as quickly as possible and proof of service returned to you ready for the Court hearing. For further details on our urgent same day process service follow this link. Please ensure you speak to us so we can ensure one of our Process Servers is available and able to get to the address within the timescales required.
Multiple Visits One Address For One Fee:
If the Court documents cannot be served on the first visit then further visits will be made to the one address as required at a time we think the subject is likely to be there. We will normally attend the one address up to three times for the fixed fee at varying times of the day. We can attend out of business hours when needed such as in evening or at a weekend.
Reviews and Ratings
We do not have any reviews about PB Process Servers UK available right now.