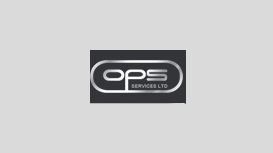 As the countries leading Private Investigator and security specialists, we take experience from our backgrounds and apply it to securing you intelligently. Being Private Investigators as well as security consultants, we apply our naturally investigative mindset to our installations, "how would I break in to here" or "how can I gain this information". Using the Private Investigator logic around security makes sound sense, especially when combined with decades of global conflict experience.
---
Reviews and Ratings
Susan Ann, Retford, Nottinghamshire
John from OPS Installed covert cameras to capture theft in my salon, the cameras were in for eight days. We captured a member of staff taking money and products. The video was of very good quality, we showed this to the thief, she agreed to leave the business. We decided not to press charges.

Highly recommended!